Get the Basics…
Know your client's problems
Don't rush things by trying to execute too early
Mission-focused management helps your business adapt in a highly volatile market
In a recent team meeting, our CEO shared his notes from Steve Blank's book, The Four Steps to the Epiphany: Successful Strategies for Products that Win.
Here's what stood out to us:
Learn how to focus on clients over the product. In the early stages of a startup, focusing solely on "execution" will put you out of business. Instead, you need a "learning and discovery" process so you can get the company to the point where you know what to execute. These questions MUST be answered as you grow:
It takes time! Startups creating new markets will not create a market of substantial size to generate a profit until three to seven years from product launch.
Practice mission-centric management. Mission-centric management offers the flexibility to deal with rapidly changing situations and exploit fleeting windows of clients and market opportunity. Mission-centric management has five unique parts:

Mission Intention
Employee Initiative
Mutual trust and communication
"Good enough" decision-making
Mission synchronization

Develop "good enough" decision making to keep your company agile. Gen. George Patton said, "A good plan violently executed now is better than a perfect plan next week."
Have you found yourself sometimes giving in to the temptation to be focused on your product rather than on your clients?
Click here to pick up the book!
Client Workout Calendar Update
With our client workout calendar update, we have removed the steps required to assign workout plans to clients and start/stop their workout plans.
You can now add workouts directly to your client's workout calendar, and the workouts will quickly display in the app. To make schedule adjustments, just drag & drop workouts on the calendar as needed!
You can still create workout plans the old way if you'd like, then you can just import the entire plan onto your client's workout calendar.
These articles will help you get the basics of how workout calendars will work:
Train Anyone, Anywhere in the World.
Additional New Exercise.com for Business Features
You can now view a list of all accounts on your white label website
You can now remove assigned assessments
You can now set up default measurements on the measurement charts view
You can now set up workout plans to start automatically after another plan ends
You can now edit or delete measurement logs
You can now customize your signup form for free signups
UX Improvements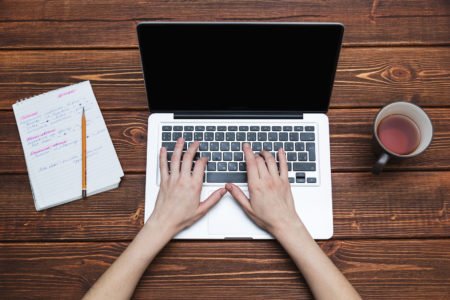 Updated handling of workout plan images
Updated sending of resource emails
Updated handling of favorite workouts
Optimized formatting of assessments
Made it easier to re-order exercise steps
Optimized error messages on assessments
Updated handling of email template edits
Updated "Create Exercise" form
Updated handling of assessments used for lead generation
Optimized creating new blocks
Updated email recipients for client/sub trainer alerts
Optimized search on the business dashboard
Updated handling of nicknames on account creation
Updated action items for client management
Optimized handling of copied workout days in workout plan creator
Optimized loading of dashboard views
Optimized drag and drop in workout plan creator
Updated Intercom integration
Optimized handling of tags
Optimized handling of free signups and email marketing integrations
Optimized handling of customized dashboard views
Updated handling of sub-trainer management
Updated Fitbit integration
Updated handling of deleted favorite workouts
Optimized Zapier integration
Optimized connections in My Connected Apps
Updated handling of profile images
Updated handling of workout dates
Updated "Start Plan" menu
Coming Soon
Optimized Exercise Database